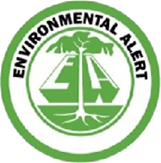 Environmental Alert (EA) is a Non Governmental Development Organization born out of the need to address the alarmingly low levels of agricultural productivity in the country, high levels of food insecurity and low incomes in both rural and urban poor communities, in addition to protecting against rapid degradation of natural resources on which community livelihood depends.
With more than twenty five years of grassroots level involvement with resource poor communities, capacity building of intermediary institutions and civil society organizations in Environment and Natural Resources management policies and practices, EA has maintained a critical balance of grass root actions and policy engagement.
EA's core business is pursuing;
An enabling natural resources policy and practice environment
Increased civic expression of vulnerable communities
An enabling policy framework for food security and nutrition
With its core values as accountability and transparency at all levels, participation, teamwork, respect for others, quality consciousness and timeliness, EA has earned trust and respect amongst other Civil Society Organisations
EA is the secretariat of the ENR CSO Network; is a loose coalition of civil society organizations engaged in policy lobbying and advocacy towards good governance and better service delivery in the environment and natural resources sector in Uganda.
EA also hosts the Uganda Forest Working Group (UFWG), PROLINNOVA, and the Standards Development Group (SDG) that is in the process of domesticating international principles, criteria and indicators of the FSCTM and advocating their adoption by all forestry institutions and forest owners as a beacon of best practice.
For more information visit EA's Head Office
Plot 475/523 Sonko Lane, Kabalagala.
P.O. Box 11259, Kampala, Uganda
Email: envalert@envalert.org
Tel: +256 414 510 547
Website: www.envalert.org